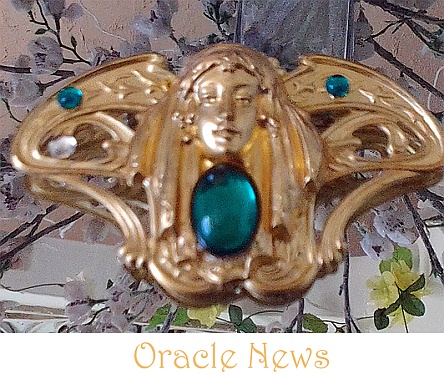 "Summertime done, come and gone, my oh my." U.S. Blues, The Grateful Dead
Nostalgia creates a spiral helix: the past and present entwine like rising smoke, leaving a lingering perfume. Like incense, The Summer of Love Open House still wreathes the air.
Paintings of the Buddha (Sita Mayer-Williams) calm the mind whilst the Dream Catcher blues of "Bimini Beach" (Arlene Tomkins) balms the soul. Ripples of mercy extend from $ raised for the SPCA. (Thank you, Karen Wade, Ashley Marazzo and David Reid Lowell.) A tiny Krishna, peacock feathers and a singing bowl, gleam like souvenirs from a shared pilgrimage. Every creation inspires one to keep the faith: the caravan has gone but the band keeps playin' on.
Yet, a crushing exile prevails. Weeks of endless heat unravel the brain and dim the eye. Tumbleweeds of cat hair float across the floor… ignored. From summer's torpor comes a dark prayer for a whirlwind. The heart yearns for the lightning's strike to break the doldrums' spell. The surfeit of sun begs for the solace of night and the cooling winds of change that usher in the fall - the "season of the witch".
This change of season, inseparable from magic, reactivates an adolescent ardour. (Did anyone else play "light as a feather, stiff as a board"?) And Abracadabra! Inertia ends as October's display begins to appear. Lovers' rings, embellished quills, candles and journals invoke poets past. A MOST imposing raven is rapping, tapping at my chamber door! ("Cynical Call" by Jennette Conners) "A Daughter's Journey" by Rev. Louise Michaud, promises to transport us beyond the veil and back. A lunar goddess slowly unfolds on canvas. What brings us together evermore, is supporting the local arts and the S.P.C.A. Thanks for your interest and please contact me to submit YOUR autumnal artwork! OXO